SCOLIOMAP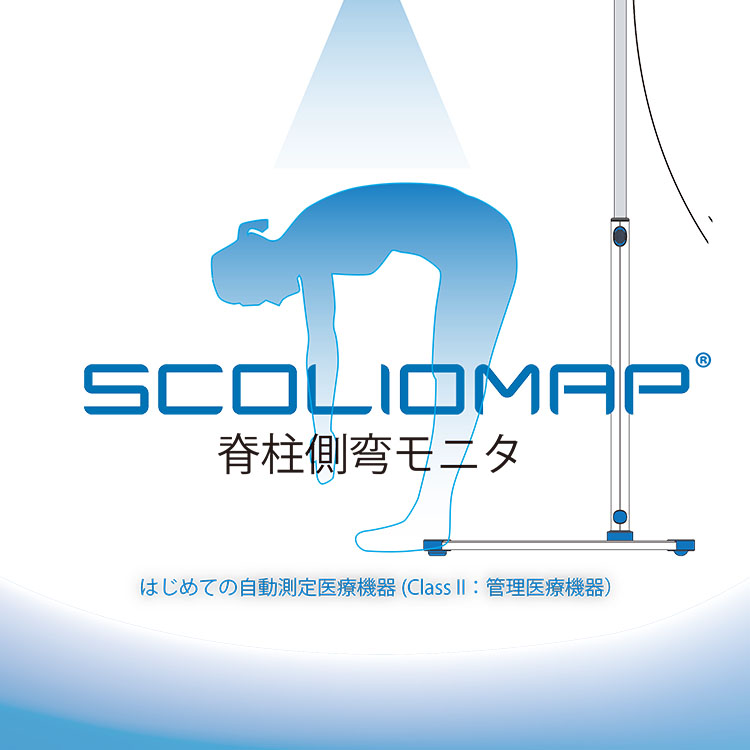 SCOLIOMAP is scanning system of the back by 3D camera without any radiation exporsure.

After scanning, to be analyzed the gap from ideal symmetry of the back for 1.5 seconds on average.

An estimate cobb angle is to be calculated automatically with colored visualization.

No concerns for radition exposure and high efficiency with a short time analysis, it brings an innovation of school medical check.
・No radiation exposure by 3D scanning of the back.
・Automatically calculation of Cobb angle
・Acheivement of high accuracy from own unique algorithms of measurement
・Flexible operation - preliminary check to specialized check