CALIBER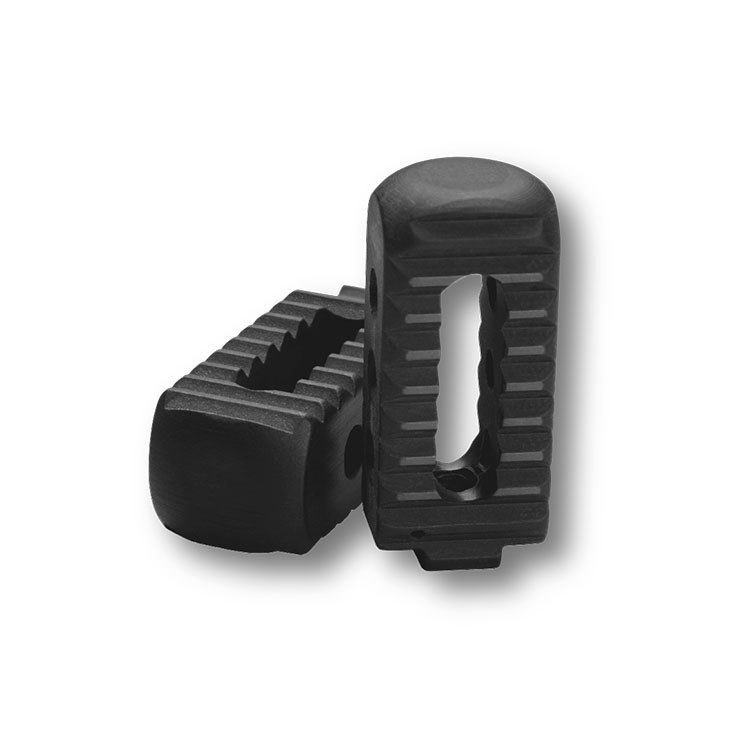 CALIBER is an interverbral body fusion device made of Carbon Fiber Reinforced (CFR) PEEK.
・Since an modulus erasticity of CFR PEEK is similar to cortical bone, it is not likely to subside a cage on the interface of end plates in comparison with Titanium Cage.
・2 types of shapes ; BULLET and BOX Available for instrumentation atched with patient's endplate shape
・Wide range of sizes for Japanese patients.